The company is not called The Best Magic Mirror Franchise for nothing! We are an award winning magic mirror photobooth rental business with a mission and a difference – to be the best and to deliver the best service.
Buying a magic mirror is the easy bit. The Best Magic Mirror Franchise shows you how to set up the business, operate the magic mirrors, promote the brand and become a success, supporting you all the way.
Focusing on the lucrative wedding industry (approximately 247,000 weddings a year), a franchisee with The Best Magic Mirror Franchise can also tap into all sorts of parties and celebrations, including birthdays and anniversaries, not to mention the booming school prom market and corporate events. We also offer Virtual Photobooth experiences to a growing global virtual & hybrid market.
There's a big market out there, and working on the incredibly successful formula developed by The Best Magic Mirror Franchise you can be assured that you will stand head and shoulders above the competition, carving a fun and profitable business from an ever-growing market.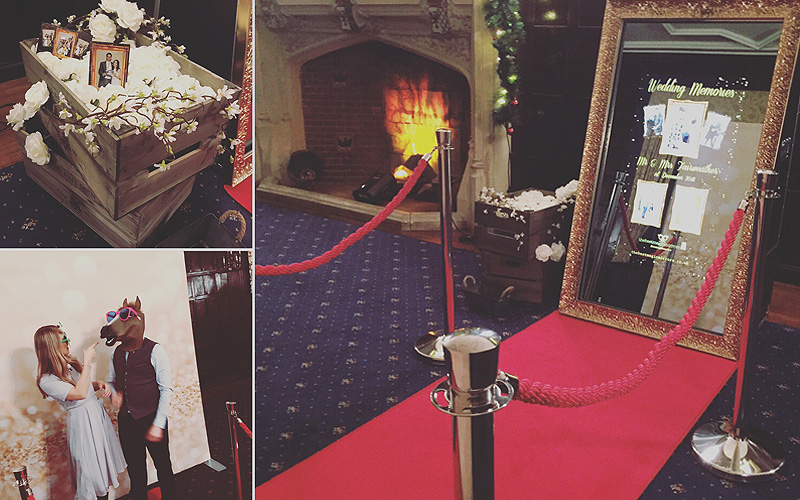 There are approximately 247,000 weddings a year
The average cost of a wedding in the UK has now hit £30,000
Source: bridebook.com
Affluent couples are competing to find increasingly extravagant ways to ensure that guests capture their perfect "Instagram moment". Analysis from Google Trends shows that searches in Britain for the term "wedding photo booth" have exploded since 2010, even overtaking searches for "wedding DJ" at one point in late 2015. Planners have said that some couples would happily forgo live music on their big day to ensure they can afford some photographic fun.
Source: THE TIMES
How does The Best Magic Mirror Franchise work?
It's a complete 'business in a prop box' – everything you need to start working is provided.

The Best Magic Mirror Franchise is a highly profitable, event hire business operating on low overheads. Franchisees divide their time between:

• attending fairs and events in order to generate leads and business bookings
• subsequent organisation, attending and running of each party event.
• spending more quality time with friends and family.
The Best Magic Mirror Franchise head office provides the magic mirror itself along with all the necessary props and equipment. All the franchisee needs to supply is their own medium-sized van. The franchise even provides you with the livery and van graphics, along with an initial starter pack of stock, so that you can start operating as soon as training has been completed.
Along with these day-to-day essentials, the franchisee will receive comprehensive operating guidelines that clearly outline the proven business model and systems. Starter packs of stationery and tools, a uniform and all promotional literature are provided, along with access to The Best Magic Mirrors accounts software and customer relationship management system. Each franchisee will receive training and on-going back up from the head office, and contact details for their Best Magic Mirror Franchise Support Manager.
---
Absolutely amazing, from the staff, to the great quality props, the booth and everything.

The staff were a credit to the company, great interaction, so helpful, smiled from start to finish and nothing was too much trouble for them.

We had so many complements from our guests about the staff, facilities and service (and my family are not easy to please!!!!).

It's great that all guests from young to old had a go, some of the funniest moments from the wedding are from the photo booth photos!

Thanks so much again! Couldn't be more pleased!

Izzy and Gareth