From starting with just a laptop and great support from friends and family, we have spent 4 years developing, growing and refining the business into the successful model that works today. This year (2019) we are on target to attend 200 events. New franchisee's will benefit from all our hard work and can simply hit the ground running, turning over sales within a week or two. The Best Magic Mirrors now employs 16 staff underpinned by the best technical support team in the business.

We are therefore able to focus on what makes us different – delivering the very best customer experience.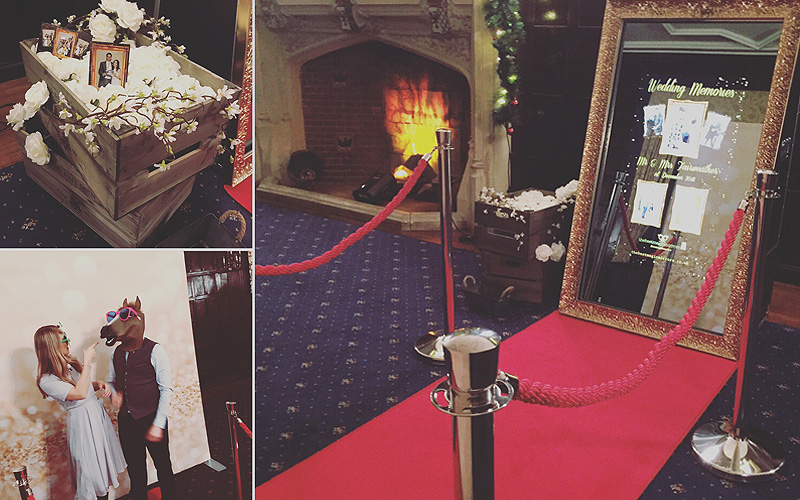 There are approximately 247,000 weddings a year
The average cost of a wedding in the UK has now hit £30,000
Source: bridebook.com
Affluent couples are competing to find increasingly extravagant ways to ensure that guests capture their perfect "Instagram moment". Analysis from Google Trends shows that searches in Britain for the term "wedding photo booth" have exploded since 2010, even overtaking searches for "wedding DJ" at one point in late 2015. Planners have said that some couples would happily forgo live music on their big day to ensure they can afford some photographic fun.
Source: THE TIMES
We believe we are now ready to roll out a tried and tested model to anyone looking for a unique opportunity to potentially earn *£30,000+ in just 3 months as part of our fun franchise opportunity. This is the result of a lot of hard work building a strong and recognisable brand that will work across the entire country and this will be reflected in the structure of our franchise model.

*Based on 2019 first quarters figures
---
Absolutely amazing, from the staff, to the great quality props, the booth and everything.

The staff were a credit to the company, great interaction, so helpful, smiled from start to finish and nothing was too much trouble for them.

We had so many complements from our guests about the staff, facilities and service (and my family are not easy to please!!!!).

It's great that all guests from young to old had a go, some of the funniest moments from the wedding are from the photo booth photos!

Thanks so much again! Couldn't be more pleased!

Izzy and Gareth