Julie Twigg – The Best Magic Mirrors, Winchester
Are you looking for more fulfilment in your career?
I have 18 years event planning and logistics experience and I just LOVE, LOVE the interaction and the fun around planning special events.  But it doesn't stop there, it's about the whole picture (excuse the pun)…. it's the delivery of the event and the thrill of seeing, feeling and knowing my clients and their guests are having the BEST experience whilst creating their everlasting new memories.  
I am so proud to be a part of The Best Magic Mirrors family and love that this incorporates all the factors I need everyday in my job – fun, sociable, interactivity, but also those factors that I value in my career – taking control of my own future, striking that healthy work life balance, being creative, and feeling truly fulfilled.
Being part of a franchise family is amazing, I've already been part of a franchise in another industry so I had an idea of what to expect.  But actually The Best Magic Mirrors franchise surpassed ALL my expectations!  I have the most incredible guidance and support to help make the business successful right from the start and importantly to grow, and at my pace.  But it's not just the Franchisor that provides that continual support, it's the franchise network that surrounds you, everyone has been so welcoming and the idea and experience sharing is so incredibly valuable.  It's a pleasure to be surrounded by like minded entrepreneurs, the passion is so heartfelt and infectious! 
It was an obvious choice for me to want to be part of  The Best Magic Mirrors franchise rather than a stand alone start-up.  To have the best people behind you, to have a clear proven path to success, to own the best equipment and software in the industry; it's all key.  If you have the passion and what it takes, you definitely need to get in touch!
Lauren Hill – The Best Magic Mirrors, Windsor
Have you ever felt as though something has been missing from your career?

I was working in an industry which I enjoyed but I wasn't seeing the results I wanted; I just wasn't fulfilled and craved greater success. Then I was introduced to The Best Magic Mirrors.
This amazing company has given me the opportunity to live the lifestyle I want, making my own decisions and having control of my own diary, whilst also providing the most incredible guidance and support to help make the business successful.
It incorporates all the factors you could want in a career – fun, sociable, interactive, and knowing I can make someone's event super special is what makes it all worth it.
I am so proud to be a part of The Best Magic Mirrors family and love everyday that I now get to wake up and create Magical Memories for my amazing clients.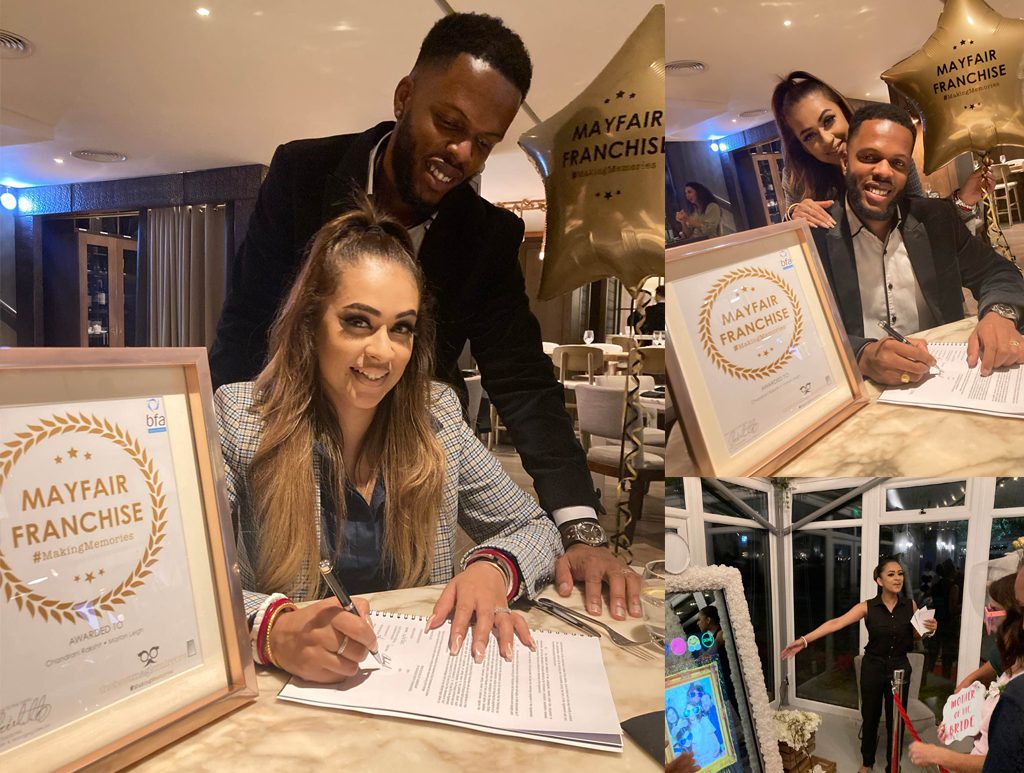 Chan & Marlon – The Best Magic Mirrors, Mayfair
Are you looking to take control of your future and be your own boss?

We've been there ourselves, but after a chance encounter we are now loving life again, making our own decisions whilst developing a successful 'lifestyle' business. And to make this happen we are supported by one of the most creative, forward thinking and supportive brands in the UK.
We were searching for years for something to fit round our family and a healthy living lifestyle but it wasn't so easy as we first thought – let's face it, trying to juggle work and family can be testing at the best of times.
However, we struck gold: Our life changing moment arrived when we discovered The Best Magic Mirrors and they offered us the chance to create our own success around 'our lifes', and not the other way round.
What's even better is that we now get to share this with you to be a part of our growing Franchise family. Trust us, you won't regret it and if you are one of the lucky ones to make it through the selection process it will change your life forever.
So, if you're looking to ditch the 9 to 5 and take control of your own future, please contact us.
You have nothing to lose and absolutely everything to gain so please contact us today.
#MakingMemories #DreamJob #BeYourOwnBoss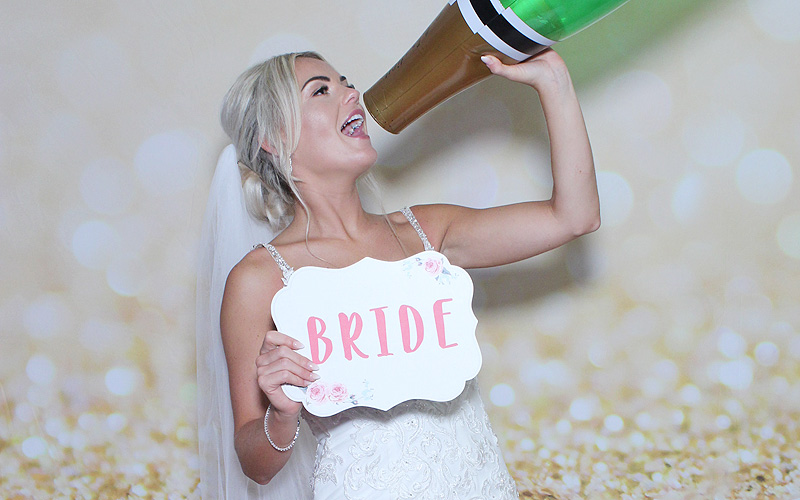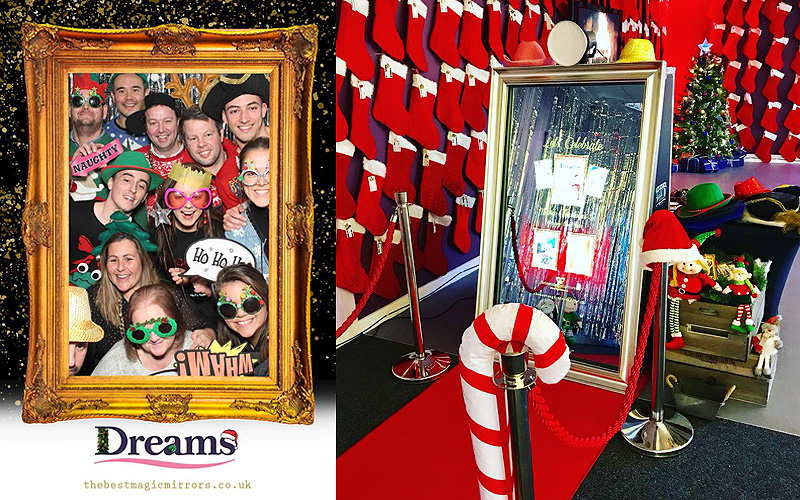 The future is only looking bright in the Instagram/selfie world we live in.
We are super excited to build the brand with like minded individuals looking for a new life experience; this is NOT just a job. We truly love what we do, and we know you will love it too.

Chris Goodchild – Founder & Managing Director